Henry's revisiting his 'Box Of Pranks' App instead of doing his homework ??
shhh, don't tell Miss B!!!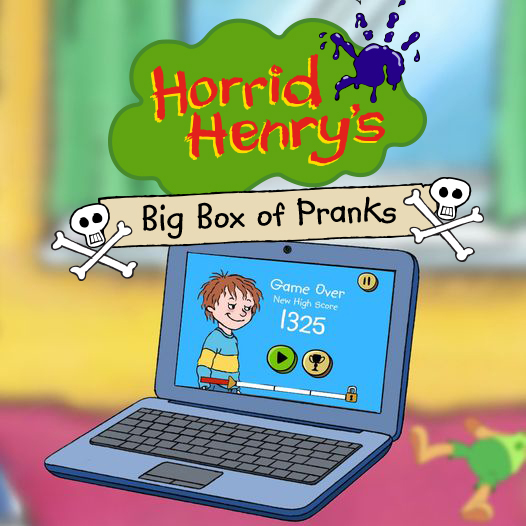 Big Box of Pranks is a fast and funny, action-packed collection of mini-games based on Horrid Henry's love of pranks and mischief.
For Apple or Android Tablets and Mobiles. Click image for more details, if your dare!