Check out Henry's brand new official merch site.
Horrid Henry fans deserve the very best. That's why all things Horrid Henry are now gathered onto one site, so you can be sure of top quality products from fully licensed, legitimate retailers. No fakes, no rip offs, no tears of disappointment!
And of course, Henry's Official Krazy Karts racing game can be found there too.
Head over to the site now . . . If you dare!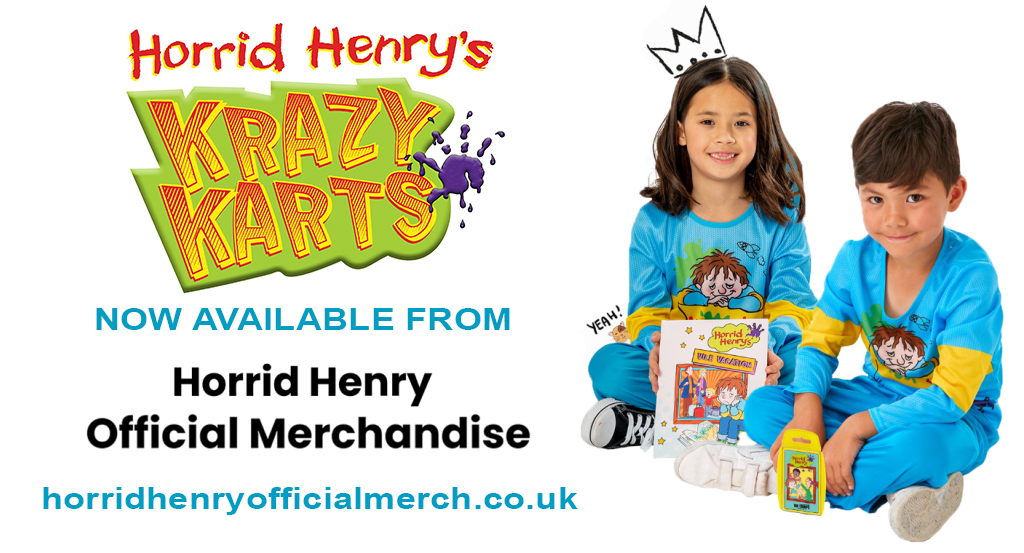 CLICK IMAGE ABOVE TO FIND OUT MORE