Hit the gas, it's time for Kart Racing the whole family can enjoy!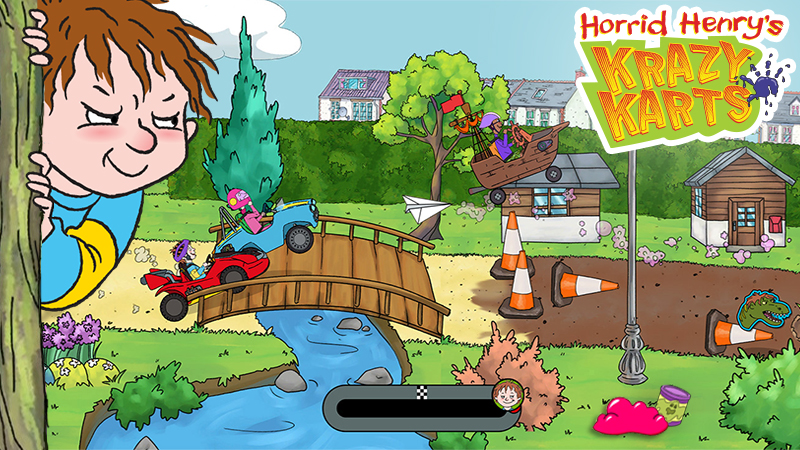 CLICK IMAGE FOR MORE INFORMATION
Krazy Karts is the coolest kart racing game for kids 6 and over!
Play as Horrid Henry or race as one of his friends, as you dash through an amazing colourful world including the school, the town and futuristic Gross World.
There are heaps of yucky obstacles to avoid like gross goo, slime and even banana skins, plus countless tricks and pranks to pick up along the way.
Control your kart to perform amazing front and back flips, win cups and upgrades, and deploy crazy character transformations to become the ultimate Karting Hero.
DOWNLOAD NOW FROM THE NINTENDO SWITCH eSHOP