Race through the amazingly colourful world of Henry Henry in this kid-friendly kart racing game.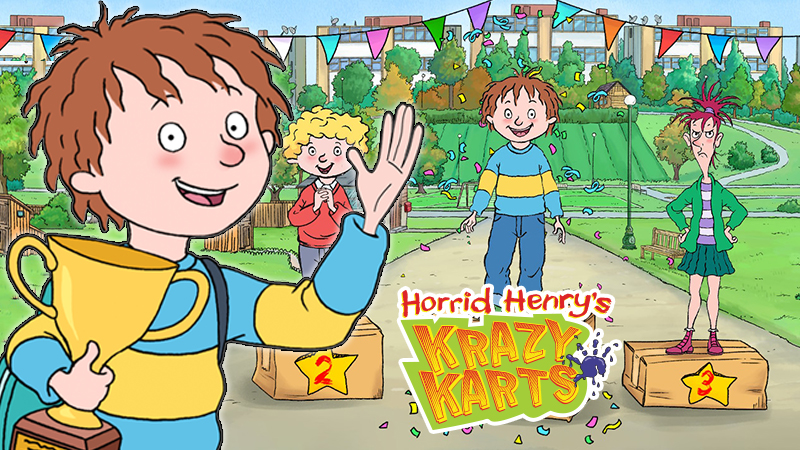 CLICK IMAGE FOR MORE INFORMATION
There are heaps of yucky obstacles to avoid and countless tricks, pranks and power ups along the way.
Transform into a Dinosaur, use Peter's magical fairy dust or ride on Brian's "wave of knowledge" to win the race.
Simple and responsive controls allow even the youngest player to get involved.
Features
• Suitable for ages 6 and over
• Simple and responsive controls
• 40 mischief making levels set in 4 authentic Horrid Henry locations
• Henry's Kart Customisation Workshop
• 8 Mighty mini-games to unlock pranks including; Foam Fungus Fizz, Smelly Snot Slime, Gross Goo, Banana Skid, Bedspring Bounce, Slime Squirt, Snotbag Slinger and Perfect Plane
• Tournament and Race Modes
• Crazy character transformations
• Brainy Brian's Interactive Race School Tutorial
• Built-in Level Designer
• Real character voices and hilarious sound effects
• Rocking music soundtrack
• For 1 to 4 players
DOWNLOAD NOW FROM THE NINTENDO SWITCH eSHOP