TOP TIPS
Listen to the narrator and follow his advice and prompts throughout the game.
Play the game to win stickers.
Games can either be played as Ben or Holly.
Use the Flag buttons to play the game in a different language if you wish.
Look out for the
☆ Reward
notes throughout this guide.
This is the exit door button. Press it at any point in the game to quit the current game and go back to the previous menu.
THE PLAY SCREEN
From here, touch the
Play
button to start the game or change the language selection.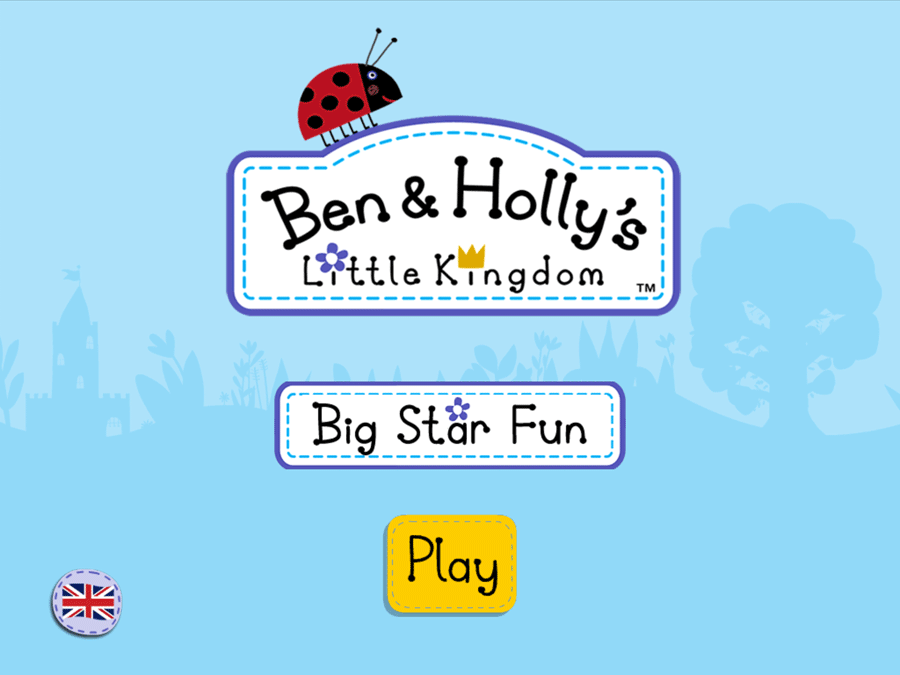 The game is available in 6 languages - English, French, Italian, German, Spanish or Dutch. The game automatically starts the game according to the language setting of your device.
CHANGING LANGUAGE
If you wish to play the game in a different language, touch the
Flag
button and select another language using the flags displayed.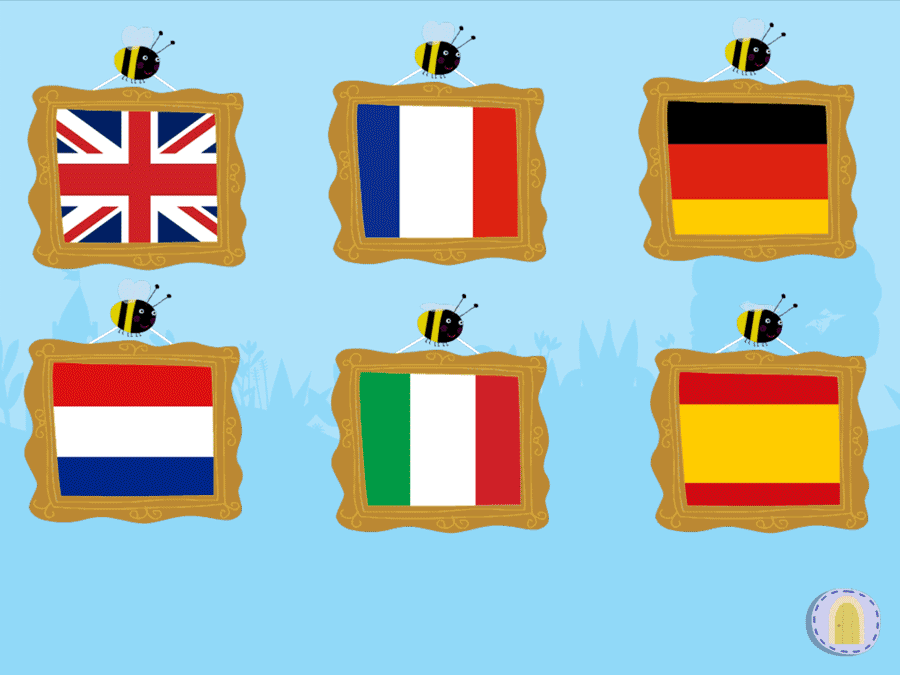 PLAY AS EITHER BEN OR HOLLY
You can choose to play the games as either Ben or Holly. The selected character then appears in each game, apart from the Hiding game which includes both characters.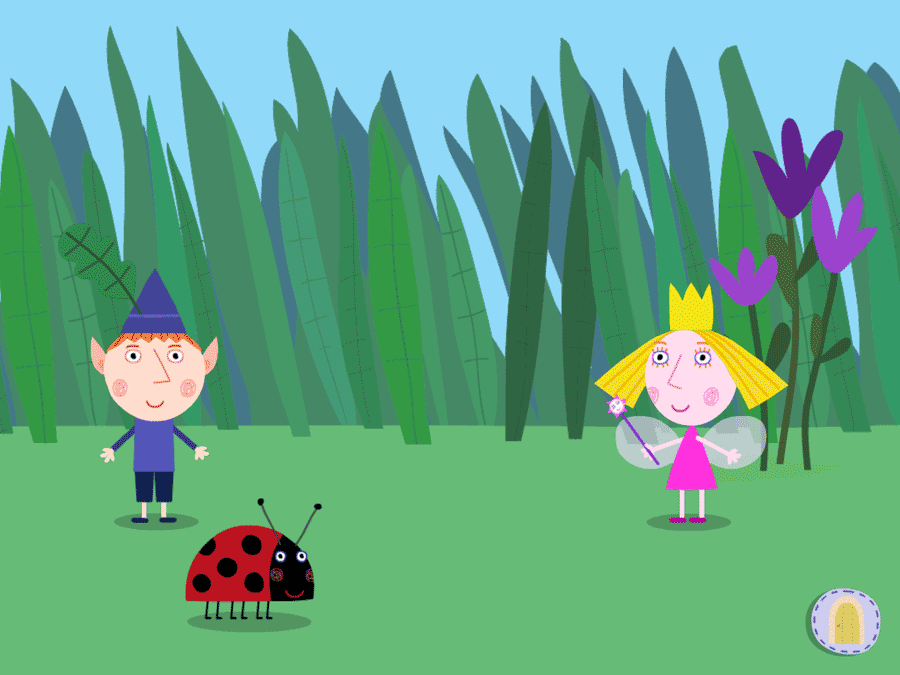 Touch the character you want to use to get started.
MAIN MENU
From here you can select all the activities as well as access the
Grown Ups
area.