As a special Easter treat for Henry fans, we've taken 70% off the price of Krazy Karts Nintendo Switch™.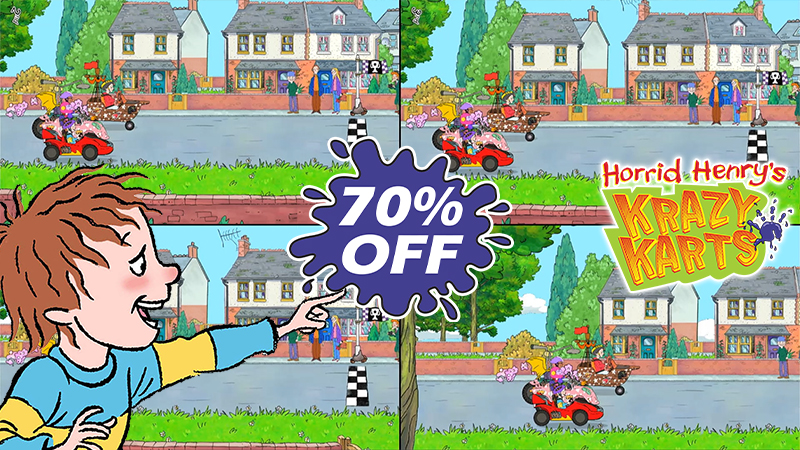 CLICK IMAGE FOR MORE INFORMATION
Horrid Henry's Krazy Karts allows up to 4 player local play, that means you can play with your friends all from a single Nintendo Switch™.
You can choose to play as Horrid Henry, or one of his friends and select from 6 fantastic themed karts. Each player can customise their karts in Henry's workshop to give them an advantage in the race.
DOWNLOAD NOW FROM THE NINTENDO SWITCH eSHOP

Offer ends midnight 24th April 2022