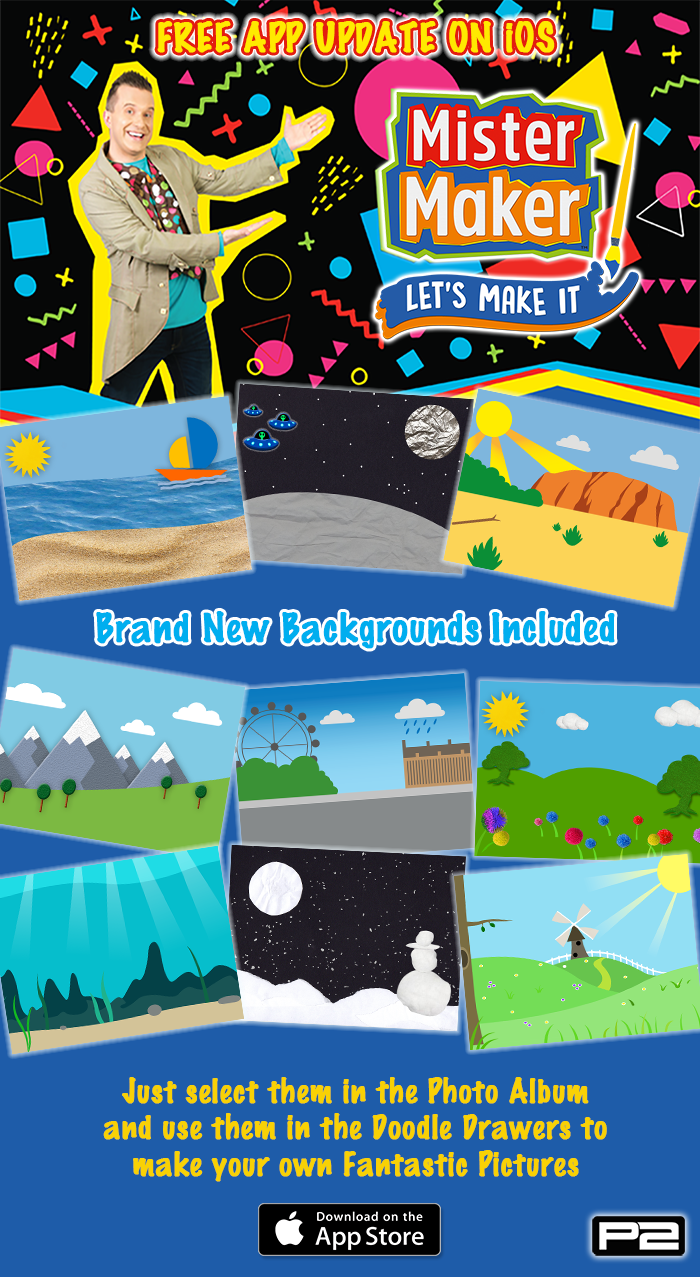 CLICK IMAGE FOR MORE INFORMATION ABOUT MISTER MAKER
We've added 10 new themed backgrounds added including; Space, Mountains, Under the Sea, City, On the Beach, Desert and Countryside.


Designed especially for your own budding Mini-Makers, this app allows kids to imagine and create an unlimited number of pictures and designs using the extensive range of over 350 colours, materials and special effects available from the Doodle Drawers.
Mister Maker's Let's Make It App is available for Apple and Android Devices from the Apple Appstore, Google Play, Amazon App Store and Samsung Galaxy Store.
TO SEE HOW TO USE THE NEW BACKGROUNDS CLICK HERE