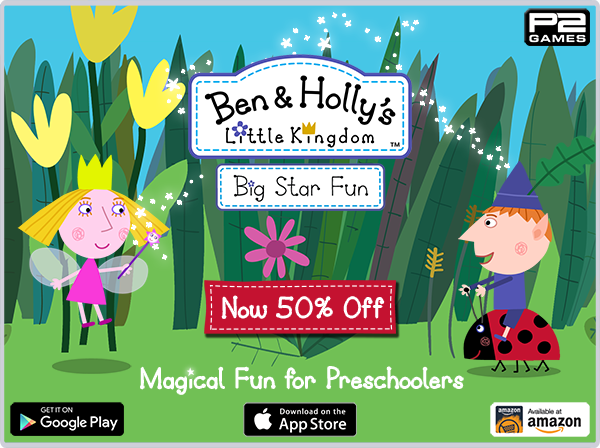 CLICK IMAGE FOR MORE INFORMATION
Ben and Holly: Big Star Fun app is now available for fan for 50% off the normal price.
In BIG STAR FUN your little ones can join Princess Holly, Ben and Gaston as they fly through the Little Kingdom! There are 4 interactive games with different difficulty levels that young players can enjoy - plus a special reward STICKER BOOK! Featuring the popular characters and music from the much-loved TV show - this enchanting app offers children a fun and interactive experience they can enjoy time and time again.
Available now from Apple Appstore, Amazon, Google Play and Samsung Galaxy Stores.